How to Setup Your Auto-Delivery
Use this guide to assist you in setting up your PrimeMyBody Auto-Delivery. For any additional questions, please contact Support by creating a ticket below.
Contact Support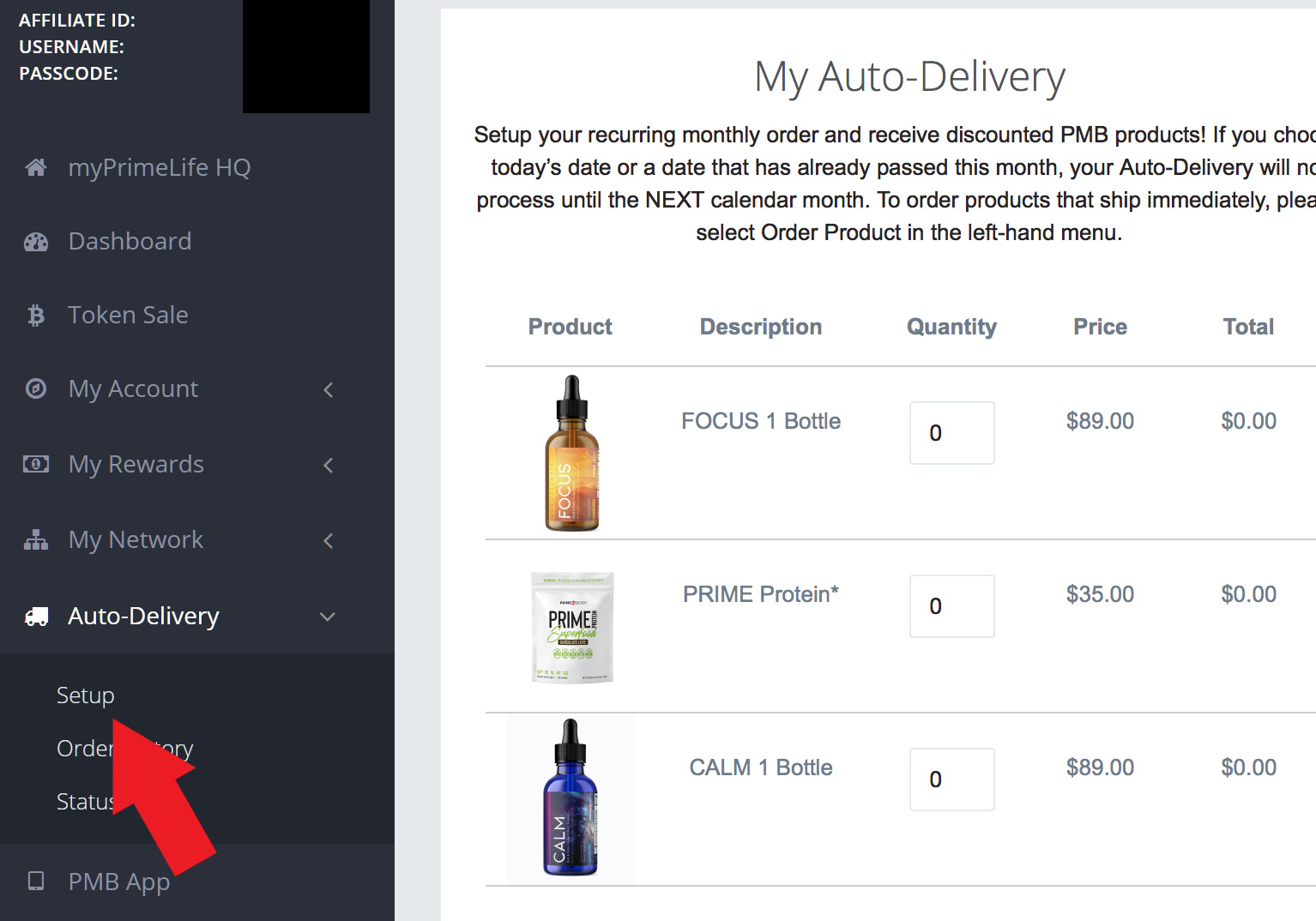 PMB Auto-Delivery
Affiliates and Customers can enroll in Auto-Delivery by using the options in their Virtual Office.
Once you are logged into your Virtual Office, select the Auto-Delivery link from the left side menu, then choose Setup. The Setup screen has 3 sections, each with its own Update button, which must be completed for Auto-Delivery to process successfully.
Package & Details
In the My Auto-Delivery section, enter the quantity for the products you wish to add to your Auto-Delivery order.
Below the list of products, choose the date you want your order processed each month. This is the day of the month that your card will be charged and your order will begin processing. Click the "Create Auto Delivery" button.
Please remember, if you choose the current date or a date that has already passed for the month, your first Auto-Delivery will process the NEXT month.
Card On File
Complete the credit card and billing information then select the Update button. Your billing address must precisely match what is on file with your credit card company/bank.
Once you enter and update your credit card and billing information, you will see a message under the Card on File title. The date listed on the message will be the date you successfully entered or updated the credit card and billing information. If you do not see this message below the Card on File title then your Auto-Delivery order will NOT process.
Note: If your street address is spelled out on your credit card account (Street, Drive, etc.), you must spell it out or your transaction may get denied. Similarly, if it is abbreviated or you have apartment in your address, it must be written out the exact same way. If you do not use a period after abbreviating Apt. or St. but it has one on your credit card account, your transaction may be declined.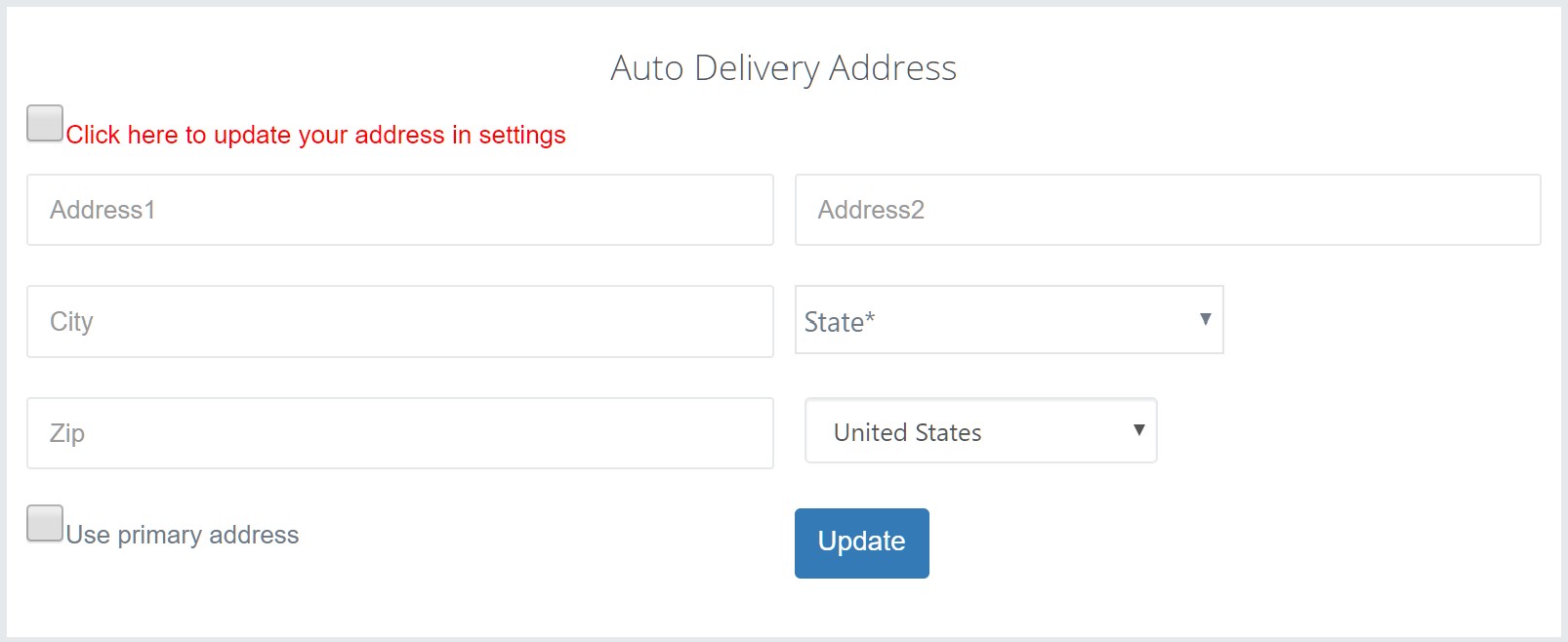 Your Address
This is the address where you want your order shipped. Once you complete this section, click the Update button.
To confirm your setup go to the "Status" link under the Auto-Delivery option on the left side menu and review what has been entered.